Power your productivity with 400 Mbps internet.
Your business needs speed. Verizon Fios provides it.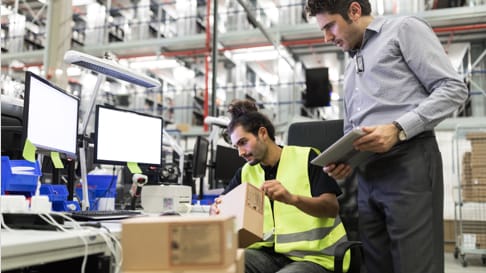 Verizon 400 Mbps internet means business.
When it comes to your business, you should never settle for just any internet speed. Productivity can stall due to even minor slowdowns in your network. Choosing business internet demands careful consideration, and the best way to determine the rate you need is to evaluate your average day-to-day workload and tasks. Do you send a lot of files? Are you offering Wi-Fi to your customers? Do you operate an online store?
Verizon Fios internet crosses the threshold from fast to hyperspeed. A pure fiber-optic connection transmits data unhindered by typical network throttling, freeing up your bandwidth. 400 Mbps is an advanced speed that packs more of a punch than typical internet, and is tailored for businesses dealing with heavy online traffic and a good amount of devices to support. Designed to handle growth, 400 Mbps Fios internet speed delivers a robust connection that easily supports advanced business activities including:
Unified communications
Cloud and Saas (Software as a Service) applications
Business database management
Is 400 Mbps internet speed good?
400 Mbps is on the faster end of available internet speeds. At this speed, an hour-long 480p resolution training video would take 11 seconds to download. A fiber-optic connection provides equal upload and download speeds, so tasks such as long distance web conferencing and downloading media applications take less time and bandwidth. Fiber is faster and more reliable than a standard cable or DSL network.
Business vs. residential internet
Finally get the upload speeds your business tasks deserve.
Advanced fiber-optic cabling allows for equal upload and download speeds, so your work gets done in double-time. Tasks that once took minutes now take only seconds, and that time adds up fast. At 400 Mbps, both uploading and downloading will be almost instantaneous.
Residential
Extensive multiplayer gaming
HD movie and TV show streaming
Backing up personal files
Business
Manage automated media marketing campaigns
Support and stay in touch with remote employees
Enterprise-level services such as private IP and VPNs
How fast is 400 Mbps internet speed? Enough to carry your workday through.
Cable doesn't stand a chance against advanced Verizon speeds. With Fios you'll be able to carry out multiple applications and tasks a day with virtually no slowdowns on a fiber-optic connection. 400 Mbps can withstand dozens of online users performing bandwidth-intensive activities.
Residential
Stream on multiple devices
Make video calls with no buffering
Send a large video file in an email
Business
Provide a secure WiFi connection for guests
Stream online training courses
Support CRM applications
Verizon Fios is more than a service—it's an experience.
Verizon holds true to its standard of excellence within the telecom industry. State-of-the-art equipment delivers pure fiber-optic speeds that shut cable and DSL out of the broadband competition. High network reliability assures your business is getting everything it needs to run as smoothly as possible.
Residential
Get fast answers to your questions with helpful FAQs and online forums
A smooth, unhindered connection prevents latency
Business
Service level agreements speed up network repair and customer support processes
Your call is answered first with 24/7 premium customer service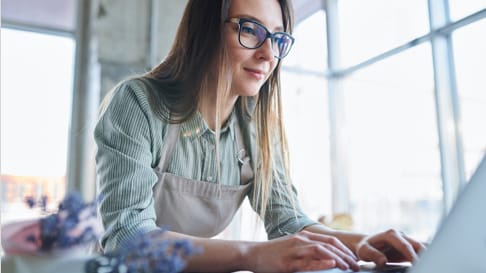 Check your speed and get the most out of your connection.
Have you ever wanted to be sure you're getting the internet speed you're paying for? There's a simple way to find out: take a speed test. It will determine exactly how many megabits per second your connection is running at, and whether or not you need to make an upgrade. Sometimes your connection can slow down due to physical objects impairing your signal or network throttling. A speed test can often bring those issues to your attention, so you can work on getting the full, uninterrupted speed you require or upgrading to a faster plan.
Take a speed test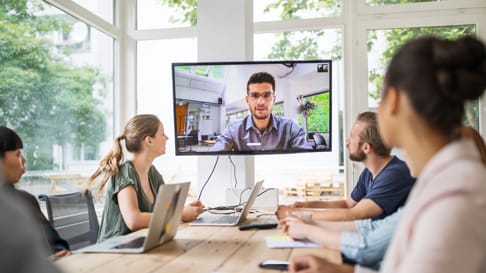 Tailor your speed to your business.
Verizon is dedicated to helping your business grow. That's why each Fios internet plan is optimized to fulfill your specific needs, and if your connection is falling short or if you're getting more bandwidth than you currently need, it may be time to readjust your plan.
Take a look at more Verizon Fios internet speeds: