Verizon is making business easier in Boston, MA.
Upgrade your business by calling Verizon today.
Learn More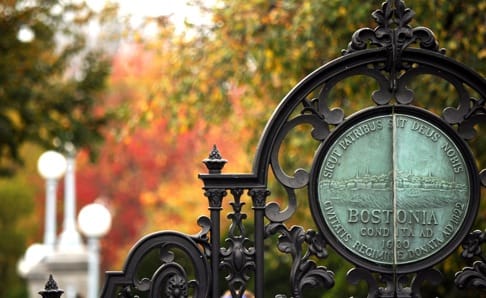 Use Verizon business solutions and take your business to the next level.
Whether it's a home run in the bottom of the ninth or pizza delivery, people in Boston are used to getting what they need when they need it. Business operations should be the same way.
Managing a business in Boston takes determination. Verizon provides the connectivity you need to keep your business thriving. Verizon's business solutions help you compete in Boston's fast-paced environment.
Bundle fast internet speeds with dependable phone lines, and your business expenses are more simple and affordable. By combining Fios internet and Business Digital Voice from Verizon, you save money.
Products and pricing for businesses in Boston, MA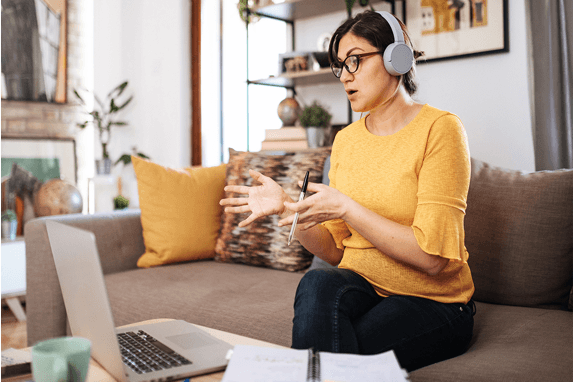 Video conferencing done right with BlueJeans by Verizon.
BlueJeans by Verizon lets you meet with your teams virtually, no matter where in the world they may be. And with in-app intelligence, BlueJeans highlights the most important parts of a meeting, including discussion points and action items, and even replays those highlights. With a name you can trust and enterprise-grade security, BlueJeans will fit your company like a nice pair of denims.
Choose an internet package above to get started.
Verizon was rated #1 in Customer Satisfaction with Small Business Wireline Service, 3 Years in a Row
For J.D. Power 2021 Award Information visit jdpower.com/awards.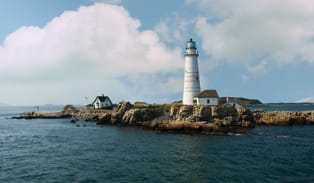 Dump your copper internet, Boston. Upgrade to Fios and get $30 off.
Fios is the only internet that offers upload speeds as fast as download speeds.
How many employees work for a small business in Boston?
There are more than 170,000 employees working for small businesses in Boston. That's an average of 4.25 employees per small business.
Business Digital Voice in Boston
is the way to communicate.
More than half of the 60,000 businesses in Boston are micro businesses with fewer than ten employees and less than $500,000 in revenue. The battle for market share is fierce, so by using the latest solutions from Verizon, you keep your business at the top of the game.
Business Digital Voice from Verizon gives you the necessary services to separate your organization from the rest. Because you can manage calls between devices and route calls to certain employees as needed, you capture every possible opportunity to interact with your market. Verizon has the tools to ensure your lines of communication are always open to further that availability.
When you're cheering for the Celtics, Patriots, or Red Sox, you should never have to worry about missing an opportunity from your customers. There are many options available to you. Customize your plan to your situation, and begin using the features you need right away. Bundle your customized phone plan with Verizon Fios internet for Business and receive an even better value.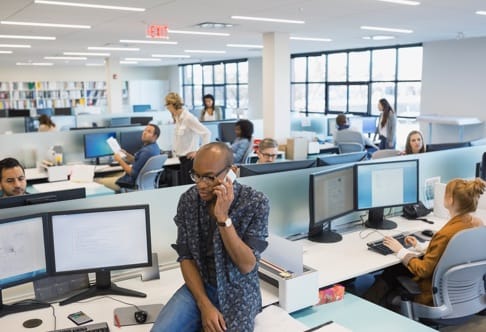 How Fios internet serves your business
Expenses quickly add up in Bean Town. Limiting fixed costs is critical to your company's success. Because the average cost of housing in Boston is 94% higher than the national average, finding ways to limit your other fixed costs is crucial.
Verizon businesses bundles start at $89.99 per month and combine Business Digital Voice and Fios internet. The high quality makes the low cost an excellent value. Apart from the low cost, Fios internet is 100% fiber-optic. It's set up and managed to maintain a strong, dependable connection for everyone it serves. You'll receive the same exceptional quality whether you're working for an established company or a small start-up.
Right now, you could qualify for up to a $250 Visa® Prepaid Card depending on the package you select. All packages include professional installation to ensure you're set up for success. Find out for yourself why Verizon is such a popular provider in the Boston area.
SBA Boston District Office
617-565-5590
answerdesk@sba.gov
10 Causeway Street
Room 265
Boston, MA 02201
Open Monday-Friday
9 a.m-5 p.m
Better Business Bureau
508-652-4800
info@boston.bbb.org
290 Donald Lynch Boulevard,
Suite 102
Marlborough, MA 01752
Open Monday-Friday
9 a.m-5 p.m
Boston Economic Development
617-635-5729
JOHN.BARROS@BOSTON.GOV
1 CITY HALL SQUARE
Boston, MA 02201
Open Monday-Friday
9 a.m-5 p.m
Neighborhood Development
617-635-3880
NEIGHBORHOODDEVELOPMENT
.DND@CITYOFBOSTON.GOV
26 COURT STREET
8TH, 9TH, AND 11TH FLOORS
BOSTON, MA 02108
Open Monday-Friday
9 a.m-5 p.m
City Clerk
617-635-4601
MAUREEN.FEENEY@BOSTON.GOV
1 CITY HALL SQUARE
ROOM 601
BOSTON, MA 02201
Open Monday-Friday
9 a.m-5 p.m
Licensing Board
617-635-4170
LICENSINGBOARD@BOSTON.GOV
1 CITY HALL SQUARE
ROOM 809
BOSTON, MA 02201
Open Monday-Friday
9 a.m-5 p.m
Massachusetts Small Business
Development Center Network
413-545-6301
Salem State University | Enterprise Center
121 Loring Avenue,
Suite 310 | Salem, MA 01970
By Appointment
9 a.m-5 p.m
Massachusetts Export Center
617-973-8664
2 Center Plaza, Suite 200
Boston, MA 02108
By Appointment
9 a.m-5 p.m
Major League ballparks fastest internet award: Fenway Park
The connectivity of Fenway Park is unmatched. Rootmetrics® studied all Major League ballparks and found that Fenway Park 's Wi-Fi is 22% faster than its closest competitor. Fenway is over 100 years old, and its technology is superb because of recent upgrades. If you've been to a Red Sox game lately, you've probably noticed how fast its Wi-Fi network is. By offering Fios internet, Verizon is bringing the same high-speed upgrades to the rest of Boston.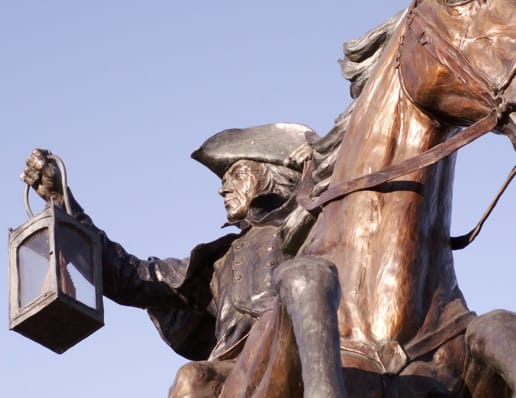 State of broadband in Boston
The information flowing in and out of Boston is as valuable now as it was when Paul Revere took his Midnight Ride. Verizon is helping it get where it needs to go quickly and securely. Massachusetts has a massive online presence, and of the state's internet providers, Verizon Fios has the fastest average download speed. In fact, 98% of Bostonians that have access to broadband internet use Verizon to experience average speeds of 49.5 Mbps.
The federal government is committed to expanding broadband services in Boston. It granted over six million dollars for the Massachusetts Broadband Initiative, showing what a priority broadband internet is for the state's future infrastructure and development. Businesses increase their efficiency by working out of the office through conference calls, webinars, and telecommuting, providing employees the flexibility to work under any circumstances and increasing their productivity—and their companies' overall success.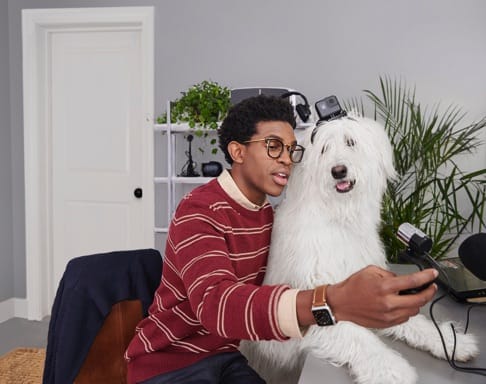 Verizon is devoted to serving Boston.
The world is constantly becoming more dependent on broadband internet. As more employees rely on cell phones for participating in conference calls, laptops for seamless video streaming and teleconferences, and reception wherever they go, the need for access to reliable networks continues to grow. Companies are enlarging their footprints through these remote services, and Verizon provides them the accessibility and connectivity they need.
Verizon has a large broadband offering in Boston. As the need for business services continues to expand, so will Verizon. Verizon provides exceptional service to every business that needs our resources. Today, Fios is available in Seaport, South Boston, and West Roxbury. Services will continue to grow to other areas. You can know when Fios services will be available in your area by visiting our Fios availability page. Verizon hopes to put its resources to work for your business soon—if it hasn't already.
A city rich with history and culture
People come from all over the world to celebrate Boston's history, culture, and sports teams—in fact, more than nineteen million people visit Boston each year, as it's one of the oldest cities in the United States. And people most often visit this thriving metropolis to glimpse the New England Aquarium, Boston Museum of Fine Art, Faneuil Hall, and the Freedom Trail. Boston was the scene for much of the American Revolution as well, and residents and tourists alike can explore the city's rich historical sites.
Small businesses constantly add to Boston's culture because they each offer something unique. The one-of-a-kind selection of products and services creates an atmosphere people want to experience, and Verizon is seeking ways to serve these businesses and encourage their success. Boston's companies serve people all over the world, and we understand the impact these companies make in their local neighborhoods.
The City of Boston released its Small Business Plan and included increasing the accessibility and connectivity within the city as one of its highest priorities. Verizon wants to help the city achieve its vision by expanding the availability of its services and offering low prices on Fios internet and phone services. Together, our successes all contribute to the Boston history and culture.
Most common
industries in Boston
1
Professional, scientific, and technical services
15%
2
Accommodation and food services
10%
4
Health care and social assistance
8%
We'll call with a quote and answer questions you have about Verizon services.
Looks like there's an issue submitting your form.
Ensure your ad-blocker is disabled and submit again, or call us to complete your order!
Step 1 of 4