Verizon Fios Plans: All Your Favorite Services on the 100% Fiber Optic Network
Verizon is giving you the can't-miss offer of the new year.
Internet Plans
$39.99
/mo
w/ Auto Pay + taxes & equip. charges. For 200/200 Mbps.4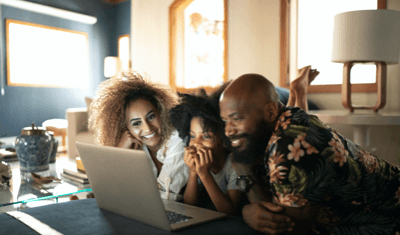 Limited-Time Offer!
Sign up for Fios Gigabit Connection internet and get an Amazon Echo Dot, an Amazon Prime membership for 12 months (then $119/yr. after)15, and a Verizon Stream TV device on us.
Verizon is offering new Fios Gigabit Connection subscribers the hottest deal of the summer. Stream your favorite TV, movies, and music with these entertainment essentials:
One-year Amazon Prime membership (then $119/yr. after)15
Amazon Echo Dot (4th Gen)15
Verizon Stream TV device°°°
Verizon Internet router rental
Waived home setup charge
Get Your Offer Today
Verizon Fios For Every Lifestyle
Your family is unique so your Verizon Fios package should be too. With Mix and Match plans, families can choose what suits their needs. Mix the internet speeds you want with your Fios TV selection and match what works best for you. Say goodbye to costly bundles and hello to Verizon Mix and Match.
Internet: High-speed and no data caps
The whole family can stream with these kinds of internet speeds. Featuring a 100% fiber-optic connection, Verizon Fios offers several internet plan options, including 200/Mbps, 400 Mbps, and up to 940/880 Mbps. Each tier offers fast upload speeds and download speeds, so your devices can keep up with your deadlines.
Your Fios TV: Channel surf less, enjoy more
Verizon Fios is all about giving the choices back to you—and that includes what you watch. Choose from a variety of TV packages, including Your Fios TV, which lets you select your top five channels. We'll recommend a package of 125+ channels based on your choice. More Fios TV gives you the classics like Comedy Central and ESPN, and the Most Fios TV offers the best in premium sports channels, entertainment, and more.
Fios Digital Voice: Home phone never sounded so good.
It's a landline fit for your modern world. Get crystal-clear sound with Fios Digital Voice. Digital Voice uses VolP (Voice Over Internet Protocol) technology over a fiber-optic network, which means you'll make calls over your secure internet service instead of the analog wires of a generation ago. Verizon offers unlimited and international plans, so whether you want daily chats with your sister who lives across the pond or to dial your neighbors, Verizon's got a Fios service plan with your needs in mind.
Get What You Want with a Verizon Fios Plan
Make the most of your budget with Fios TV, internet and phone plans.
Now you can take advantage of the new Verizon Fios mix and match plans. Create a package that's suited to meet your family's needs. Whether it's an internet-only plan, internet plus an add-on service, or all three services. Same great deal, same great service, in a personalized Verizon Fios plan.
Assemble Your Custom Package
Get Internet: Pick your Speed
Surf and stream with no data caps
200/200 Mbps
Easily browse, chat and email
Equal upload and download speeds
$39.99/mo
400/400 Mbps
Great for video chatting and streaming both music and movies
Upload and download large files simultaneously
$59.99/mo
w/ Auto Pay + taxes & equip. charges.8
Echo Dot Gen. 4 + Blink Mini16
Fios Gigabit Connection up to 940/880 Mbps
Virtually seamless streaming on multiple devices including 4K HD
Our fastest upload and download speeds available
$79.99/mo
w/ Auto Pay + taxes.5
Amazon Prime for 12 months + Echo Dot Gen. 415
Router Rental Included
Stream TV device included°°°
Get TV: Pick your Channels
Fios TV Test Drive
Test 425+ channels for 60 days, then we'll recommend the best plan for you.
$50.00/mo
+ taxes & equip. charges.2
Your Fios TV
Pick your 5 favorite channels and we'll recommend a package with 125+ channels for you
Add Set Top Box for $12/mo
$56.00/mo
+ taxes & equip. charges.2
More Fios TV
225+ channels
1st Set Top Box rental included
The Most Fios TV
425+ channels
1st Set Top Box rental included
Basic DVR service included
Premium channels like The Movie Channel, Epix and Showtime included

First month on us6
Unlimited DVR storage space
Fios TV Mundo
210+ channels
1st Set Top Box rental included
Fios TV Mundo Total
215+ channels
1st Set Top Box rental included
Basic DVR Included
Get extras: Select additional services
Home Phone
Get the most out of your home phone with caller ID, spam blocking and more.
$20.00/mo
w/ Internet or TV service
Verizon Protect Home
Get 24/7 support for your household devices.
$25.00/mo
Click to hide your monthly total
Your estimated
monthly total:
$0
Get rewarded when you pair your plans.
If you sign up for Fios Home Internet you can combine it with a Wireless Unlimited plan for $79.99/mo (For Start Unlimited, single plan, and 200/200 Mbps Internet w/ Auto Pay & Verizon Up + taxes, equipment charges & other fees).18
Order Online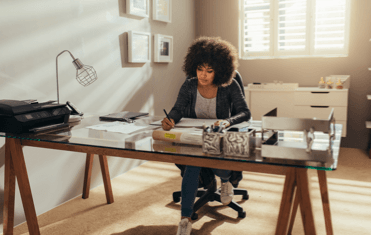 Support your side hustle with Fios internet-only plans.
Why pay for extra home services you'll never use? A Fios internet-only package gives you everything you want. Choose between a 200/Mbps, 400 Mbps, or up to 940/880 Mbps package for your work presentation, movie streaming, or fast-paced gaming needs.
Explore Verizon Fios internet plans.
Focus Your Finances with a Verizon Fios Plan
What are the benefits of a Verizon Fios package? You'll get the same great service at a lower price, so you can deck out your family's home services while saving for that holiday vacation. Here are a few reasons a Verizon Fios plan is the best for home entertainment.
Fios' trademark reliability.
Say goodbye to long buffering with Verizon Fios. Using a fiber-optic network, each Fios service—TV, internet, and phone—offers 99.99% reliability for quality service you can count on.
One, streamlined bill.
You've got enough things to worry about—keeping track of additional bills shouldn't be one of them. Verizon gives you the home services you want on one, easy bill, so extra services won't mean extra paperwork.
Seamless, fiber connection.
Since Fios service is built on a 100% fiber-optic network, you'll get lightning-fast internet speed, ultra-bright TV picture quality, and crystal-clear phone calls. Experience home services like never before with Verizon Fios bundles.