How fast is 300 Mbps internet?
Fast enough to service your small business.
Is Verizon Business 300 Mbps internet fast?
Yep.
300 Mbps Fios internet from Verizon Business is fast enough to power the web needs of most small businesses. With file downloads averaging 37.5 MB/second, you can download a 220 MB hour-long video conference in under six seconds.
Thanks to download and upload speeds nearing 300 Mbps, you can quickly download projects, support multiple online users, and upload video or audio content in real-time.
Explore Fios Internet Plans
Just how good is 300 Mbps Fios internet from Verizon Business?
Very.
Fios is the name for Verizon's fiber-optic network. Fios is made up of a system of glass cables, able to transfer your internet data at nearly the speed of light.
Contrast Fios to a traditional copper network—Fios is the clear winner. A copper network transfers data slower via copper wiring and is vulnerable to inclement weather and deterioration over time.
To keep your business running smoothly, you deserve a dedicated Fios network.
See Verizon Fios Packages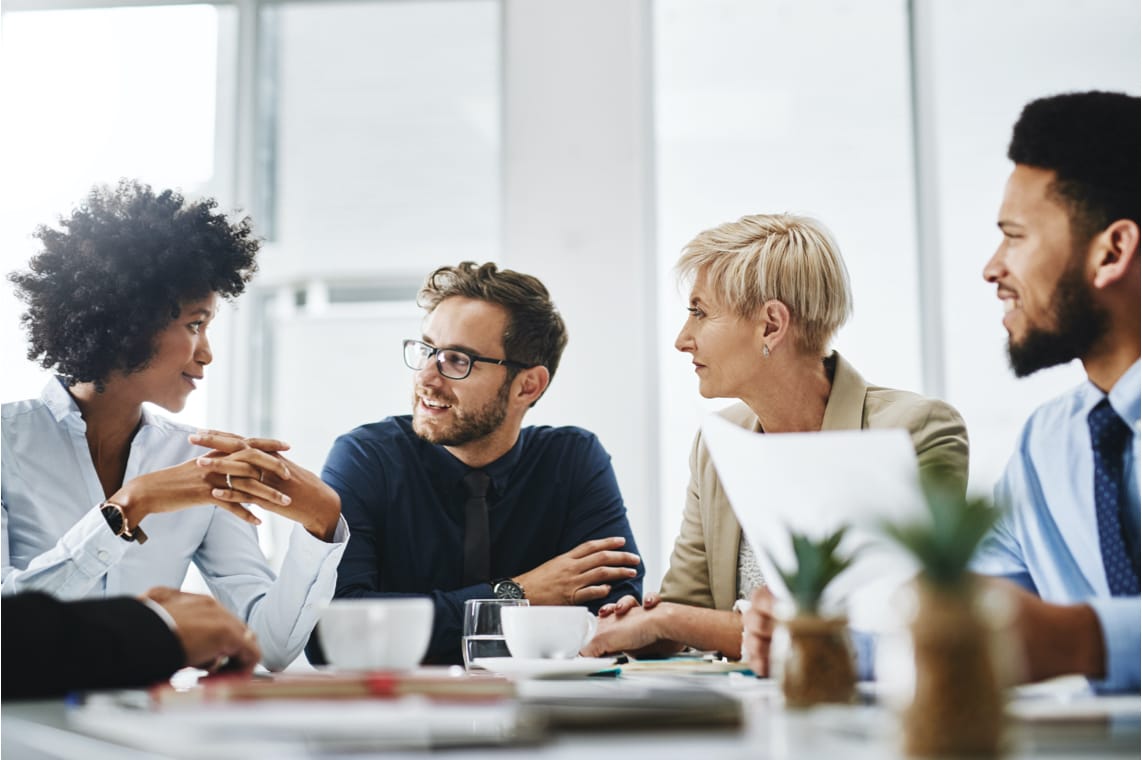 Is Verizon Business 300 Mbps internet the right speed for me?
There are lots of small businesses out there, and each one requires different internet speeds. Running a cafe bistro? You may only need to send and receive customer emails. Operating a tech startup? You might need the bandwidth to support a tech-heavy team, all using overlapping online software.
Verizon Business 300 Mbps Fios Internet is designed to support the internet needs of most small businesses. With 300 Mbps, your business can:
Offer customers public Wi-Fi
Support web use for a small team of employees
Backup projects to the cloud
Present in a highly-attended web conference
Need even faster internet?
Explore Verizon Business Fios 1 Gig
Want your Verizon services tailored to your business? Simply fill out the form to get started.
Looks like there's an issue submitting your form.
Ensure your ad-blocker is disabled and submit again, or call us to complete your order!

By clicking "Get my quote", you and any other subscriber or user of these phone number(s) and email(s) consent to receive emails, phone calls, and/or SMS messages via automated technology, and/or pre-recorded and artificial voice messages from Go.Verizon and its business partners at the number(s) and email addresses provided about the products and services we offer. Your consent is not required as a condition of purchase. You also agree to our site's Privacy Policy and Terms of Use.
Thank You! You should receive an SMS text message from a Verizon sales consultant shortly.
Your business deserves Verizon Fios. Here's why:
Small businesses choose Verizon.
According to J.D. Power, Verizon ranked the highest in customer satisfaction in the "very small business" section. Verizon earned this title the past two years in a row out of major service providers in the US.
Verizon Fios outperforms copper.
Fios, Verizon's 100% fiber-optic network, uses a system of glass cabling to transfer your data at near-lightning speed. Copper networks degrade over time, share data transfer with other providers, and just plain aren't as fast at data transfer.
Multiple Fios speeds to choose from.
Verizon Fios 300 Mbps internet for business can handle the small business workday, but every need is different. Save with slower speed plans, or go big with speeds to 1 Gig thanks to the wide variety of Fios internet plans.
Verizon Internet: business vs. residential
What's the difference?
Put simply, business internet is built for the workday, whereas residential internet is designed for home use.
Verizon business customers are often business owners or office managers and use their internet for professional tasks. Verizon residential customers tend to be homeowners or renters and mostly use their internet for recreation or remote work.
Verizon Business Internet
Uses
Providing customer Wi-Fi
Supporting a team of web-based employees
Backing up projects and data to the cloud
Plan details
300 Mbps business internet price: $184.99/mo.
Customers gain access to service level agreement features:

Network repair
Support prioritization
Faster troubleshooting
Explore Fios for Business
Verizon Residential Internet
Uses
Streaming TV, movies, and music
Setting up a home Wi-Fi network
Gaming
Plan details
200 Mbps residential internet price: $39.99 /mo. w/ AutoPay + taxes & equip. charges
Customer gain access to online help forums and professional customer service
Explore Fios for Home
Should I bundle Verizon 300 Mbps Business Internet?
That depends. Do you want to save money on communication services for your business? Make money management easier with consolidated billing? Run all of your services on the same, reliable network?
If you answered "yes" to any of the above, then bundling is right for you.
Verizon business offers bundle options for internet, VoIP services, phone, and TV. See how much time and money Verizon bundles can save your business:
Explore Verizon Business Bundles
Verizon Business has even more internet speed plans to choose from.
Want to find what speed is right for your business? Check out the Internet Comparison Guide to compare Verizon Fios Internet speeds for your business.
Operating a small business? You might be able to save when you choose a high-speed internet plan. Take a look at the Verizon Business High-Speed Internet page.
Want to see how fast your current connection is? Check out the free Verizon Business Internet Speed Test Tool.