Get Internet, TV & Phone On a 100% Fiber-Optic Network with Verizon Fios Home Internet.
Sign up during this Black Friday weekend to take advantage of our incredible deal
Fios Gigabit Connection
$79.99
/mo
w/ Auto Pay + taxes. For up to 940/880 Mbps.5
Amazon Smart Home Bundle
Receive an Amazon Echo Show 5 and Ring Stick Up Cam Battery on us.17
Plus your choice of:
A year of PlayStation Plus
and PlayStation Now
(each $59.99/yr. thereafter)††
OR
A $100 Verizon
Gift Card 14
Explore Verizon Fios Internet Packages.
Get Internet: Pick your Speed
200/200 Mbps
Easily browse, chat and email
Equal upload and download speeds
$39.99/mo
Amazon Echo Dot and Smart Plug on us15
A Year of PlayStation Plus and PlayStation Now (each $59.99/yr. thereafter)†† OR a $100 Verizon Gift Card14
400/400 Mbps
Great for video chatting and streaming both music and movies
Upload and download large files simultaneously
$59.99/mo
w/ Auto Pay + taxes & equip. charges.8
Amazon Echo Show 5 on us16
A Year of PlayStation Plus and PlayStation Now (each $59.99/yr. thereafter)†† OR a $100 Verizon Gift Card14
Fios Gigabit Connection up to 940/880 Mbps
Virtually seamless streaming on multiple devices including 4K HD
Our fastest upload and download speeds available
$79.99/mo
w/ Auto Pay + taxes.5
Amazon Echo Show 5 and Ring Stick Up Cam Battery on us17
A Year of PlayStation Plus and PlayStation Now (each $59.99/yr. thereafter)†† OR a $100 Verizon Gift Card14
Router Rental Included
Stream TV device included°°°
Click to hide your monthly total
Your estimated
monthly total:
$0
Make the Smart Move with Verizon
Sign up for Fios Home Internet and get Amazon smart home devices—on us.
---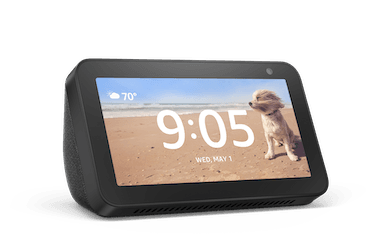 Amazon Echo Show 5
The Echo Show 5 is the next generation in Amazon's smart home devices. Designed to be completely customizable, you can make this Wi-Fi and Bluetooth® enabled smart screen yours by adding pictures, choosing a clock face, and even creating daily routines. Simply ask Alexa. Cook along with your favorite chef, update your calendar or check the weather. The beautiful digital display is ideal for watching videos or chatting with a long-distant loved one. And if you're looking for a more immersive sound experience, the Echo Show 5 features a 3.5 mm output for stereo quality sound when paired with your speaker system.
---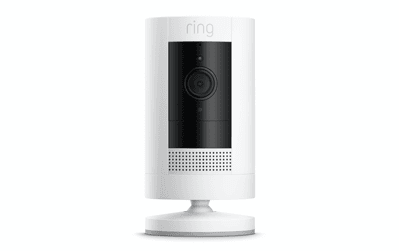 Ring Stick up Cam Battery
The Stick Up Cam Battery from Ring is a versatile camera that goes almost anywhere. Its wire-free design means you can put it where you need it and move it when you need to. Plus, get real-time notifications and live view in one simple app.
---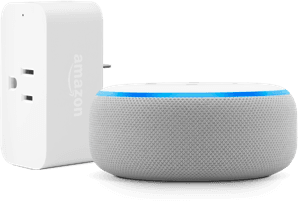 Amazon Echo Dot + Smart Plug
Amazon's Echo Dot (3rd gen) Smart Speaker with Clock and Alexa is designed to make your life easier. This compact speaker fits perfectly into small spaces, like a nightstand or side table. Forget to set a timer before you got your hands covered in flour? No problem, just ask Alexa. The LED display will count down visually so you can check how much time is left with a glance. With tens of thousands of skills, you can customize your Echo Dot with exactly what you need to streamline your daily routine.
---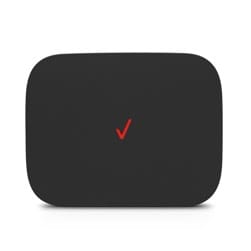 Verizon Stream TV
Verizon Stream TV brings the entertainment home with crystal-clear picture quality, voice-controlled remote assistance, and access to the shows and movies you've been looking for—all with easy installation.
What is Fios?
Built on a 100% fiber-optic network, Verizon Fios gives you a solution for super fast internet, a wealth of TV channels, and crystal-clear phone service on one reliable network. Fios' fiber-optic connection uses micro-thin glass wires designed to carry digital signals, allowing for near-light-speed connection and fewer interruptions in your service. Without the hang ups of cable wires, you can watch, browse, or talk using a high-speed fiber-optic service that's sent directly to your household.
Verizon Residential Home Services Features
Fios-Fast Speed
Verizon Fios Home Internet service offers a variety of speeds, including 200/Mbps, 400 Mbps, and even speeds up to 940/880 Mbps download/upload in select locations. If Fios isn't available in your area, Verizon offers DSL for broadband internet.
More of the Channels You Want
Verizon packs plenty of channel options with a host of traditional TV plans, including top picks in today's entertainment. Have a more eclectic taste? Let us recommend a TV package to you with the Fios TV Test Drive. Immerse yourself in 425+ channels for 60 days, at which point we recommend which Fios TV package will work best for you.
Crystal-Clear Calling
Stay connected with Verizon Fios phone digital voice service. Choose between nationwide or international calling plans to keep in touch with loved ones in your neighborhood or across the globe.
Reliable Network
Verizon's fiber-optic network boasts 99.99% reliability and Fios is the most awarded network for internet speed and customer satisfaction over the past ten years. That means you'll have service you can count on when you need it most.
Want to upgrade to Verizon Business?
Meet your business goals with smart solutions and fiber-optic services.
Get personalized service with Verizon Small Business.
The perfect fit for a tight-knit group of 20 employees or less, Verizon Small Business offers personalized service and easy-to-manage bills. Your benefits include reliable conference calls with Digital Voice, buffer-free presentations with fiber-optic internet, and break-room-friendly channels with Fios TV.
Shop Verizon Small Business
Boost efficiency with Verizon Medium Business.
A bigger business needs bigger support. Verizon Medium Business offers the dependable connection you need for your business of 21-499 people. Route calls with ease and add a private IP address for extra security on your own dedicated internet line—all on Verizon's 99% reliable network.
Shop Verizon Medium Business
Cover every employee with Verizon Enterprise.
Get maximum bandwidth for maximum performance with Verizon Enterprise. You'll get fiber-optic internet up to 940/880 Mbps, Business VoIP, connection to the Internet of Things, and a broad security approach to help prevent data breaches for your enterprise business of 500+ employees.
Shop Verizon Enterprise
One Easy Bill
Easily stay on top of your monthly bills with Verizon Fios. Even when you order multiple Fios services, you'll get one streamlined bill that covers them all so you don't have to make time combing through countless costs.
Full-Service Installation
Leave the nitty-gritty to the pros. Verizon Fios offers full-service installation, allowing you to rely on an expert who can connect your devices to the fiber-optic network quickly and efficiently.
24/7 Support
State-of-the-art service requires state-of-the-art support. Verizon Fios customer service specialists are available 24/7 and trained to assist you as you navigate tech, troubleshoot difficulties, and make the best of your new service.
Mix and Match Your Fios Plan
With Fios Mix and Match you can still get the same great savings but now you can personalize your Fios package to suit the needs of your household. Decide how fast your internet speed needs to be while picking out your TV package. Or get home phone service with fast internet. Or get all three for one low price! Choices given back to you, that's the power of Mix and Match.
Verizon Fios for Every Lifestyle
Families
Home Office
Streamers
Students
Sports Fans
Gamers
Fios for Families
When everyone has different favorite digital pastimes, you need a home equipped with all the essentials. Verizon Fios Mix and Match gives you a choice of what you want with your internet speed, range of TV channels, and crystal-clear home phone service. All at one low cost.
Fios for Home Office
Work from home care free with technology you can choose and rely on. When you have important conference calls, spotty service just won't cut it. If you're constantly uploading and downloading documents, you need high-speed internet. And everyone knows even the work-from-home workforce needs to chill at night by binging a favorite show or two. So how can you pick what you need? With Verizon Fios Mix and Match.
Fios for Streamers
Only need internet? Fios offers plenty of high-bandwidth options for a buffer-free streaming experience. With speed plan tiers, you can choose the speed you want without paying for anything you don't need.
Fios for Students
Ease finals stress with internet that works as quickly as you do. Fios offers high speeds for less money—such as the cheapest 200/200 Mbps Fios internet plan—so you can budget for more than ramen noodles while still getting in those Netflix study breaks.
Fios for Fans
With Verizon Fios' cutting-edge fiber-optic picture, you'll have the best seat in the house on game day. No matter what your sport of choice is, you can choose between a variety of Fios sports packages, like Sports Pass, so you'll never have to miss a play.
Fios for Gamers
Don't let your internet speed slow you down. Get 400/400 Mbps or even up to 940/880 Mbps download/upload in select areas—perfect for those fast-paced games and multiplayer homes. With Fios internet, you can experience gaming just as it was intended.